Find Great Gift Ideas At Zanthorrea
Visitors to Zanthorrea's gift shop are impressed by the wonderful selection of unusual products. The range is selected from local and Australian gifts, with an emphasis on organic, environmentally sound, Australian themed, and where applicable, fair trade and ethically sourced. Our talented team create attractive displays to tempt.
New stock is arriving each week and there is plenty of choice to suit everyone.  Call in soon to view the great range of gifts at Zanthorrea.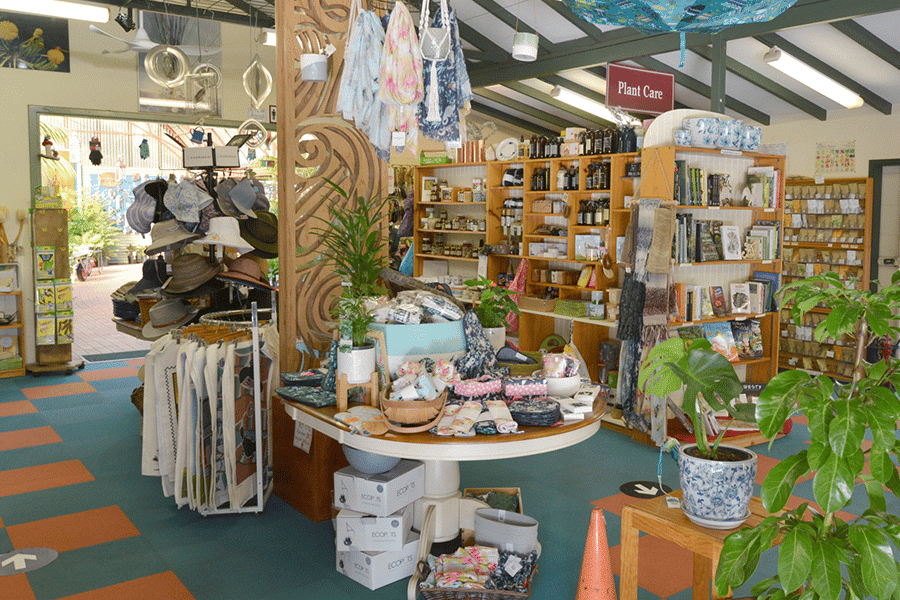 A Small Snapshot of our gifts
Annabel Trends
A range of fabric homewares including: Heat packs, eye pillows, laundry bags, scarfs, pot holders and oven mitts. These are all proudly Australian made.
Corrynne's Soaps
A favourite to our customers for the beautiful soaps handmade with essential oils here in Dunsborough, WA. They also make face creams, scrubs, washes, masks, bath salts and more. Staff pick: rose geranium soap and exfoliating face wash.
Maine Beach
Basically everything that smells amazing! Room diffusers, sprays, body lotion, hand creams, body mousse, body wash.....oh and candles! New fragrance: Riverland Orange, inspired by the citrus growing riverland belt in Victoria. A fresh invigorating scent.
Mt Romance
Made in Albany, WA, Mount Romance's range of sandalwood body products are one of our top sellers. Particularly popular is the 'Larrikin' range of men's cologne, deodorant, shave balm, shave gel, shampoo and conditioner.
Euclove
Get that squeaky clean feeling in your kitchen, bathroom, bedroom and floors the natural way. Made in Melbourne using Eucalyptus, clove and other essential oils. It smells so nice that who knows, you might even enjoy cleaning!
Sloggers
A high quality waterproof shoe for the home garden. Available in a range of designs, and made in the USA.
Zanthorrea Gift Vouchers can be made up to any value and can be posted or emailed out for your convenience. 
Vouchers can be used to purchase anything in store at Zanthorrea Nursery.